DANIELLE BURGESS
Danielle is a chameleon-like up and coming talent who can currently be seen on the HBO series The Deuce, and the USA network series The Sinner. Her past work includes episodes of The Blacklist and Law & Order.
MEREDITH ADELAIDE
An actor, musician, and performance artist, Meredith has a wide ranging artistic career, with television appearances on Portlandia and Grimm, as well as award-winning short films and music videos.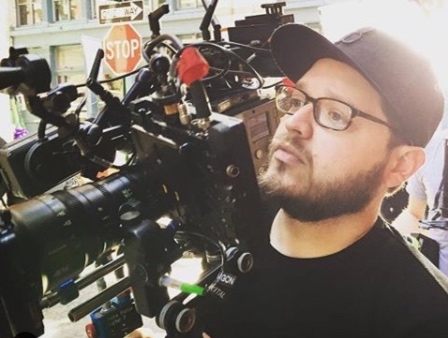 SANTIAGO GONZALEZ, CINEMATOGRAPHER
Director of Photography Gonzalez's body of work includes sections of Beyonce's iconic film Lemonade, music videos for Drake, Bruno Mars, Childish Gambino, and The Great Performers films for The New York Times Oscars Issue, among many other commercial credits.
Stan rapoport, composer
Stan Rapoport, aka BLACK COAST, is an NYC-based electronic music artist. His self-produced single Trndsttr was a viral hit, earning a certified gold record. It currently has 115 million streams on Spotify.
Tamber johnson, producer & executive producer
Johnson is a veteran commercial stills, video & event producer whose Dallas, TX-based TamCo Productions has worked with AMC networks and major brands such as AT&T, Pepsico, Coors Brewing, Johnny Walker, and General Motors.
Nolan Jennings, editor
Jennings' credits include Assistant Editor on Amazon Studios forthcoming Modern Love, and USA networks The Purge.
Jason Trammell, FOley & sound design
Trammell is a drummer, composer and sound designer who has collaborated and performed with David Byrne, Yeasayer, Helado Negro and Sinkane.
CHELSEA MARUSKIN, PRODUCTION DESIGNER
A set designer based in Brooklyn, New York, Chelsea's credits include Vogue Italia, Harpers Bazaar, Instyle, Spin, British Elle, Lula, and Vogue, music videos for Karen Elson, Ren Harvieu and Kntrlr, fashion shows for Trovata, Rachel Comey and Erin Fetherston, live events for Wait Wait Don't Tell Me and This American Life, album covers for David Bowie, Ludicris, The Bravery and TI. Chelsea has had the privilege to decorate the Prada after party for the Met Ball in 2012 with the designer Martin Childs, worked with the directors Lena Dunahm, Sarah Sophie Flicker , Maximilla Lukacs, Baz Luhrman on music videos, fashion films and commercials. She is also the proud stage designer for The Citizens Band.
We'd love to hear from you.